Terms and Conditions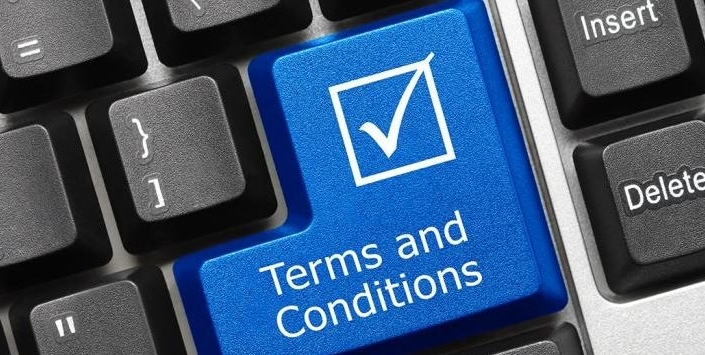 T&C
1.

CONTRACTING PARTIES
These Terms and Conditions are legally binding between the traveller(s) and Jashan Tourism LLC., herein after referred to as JASHAN TOURISM LLC.
2.

ACCEPTANCE OF THESE TERMS
PLEASE NOTE: Acceptance of a quotation from JASHAN TOURISM LLC constitutes acceptance of these Terms and Conditions which take effect immediately.
3.

ACCOMMODATION:
All accommodation, room type(s) and specification are as shown in the itinerary communicated to the traveller(s).
4.

MEALS:
Meals are as shown in the itinerary.
5.

CHAUFFEUR SERVICES:
5.1 JASHAN TOURISM LLC will use its best endeavours to procure that the Services are provided in accordance with Good Industry Practice.
5.2 JASHAN TOURISM LLC shall be entitled to sub-contract the provision of the services.
5.3 Whilst JASHAN TOURISM LLC shall use its best endeavours to procure that the Chauffeur adheres to all timings specified in the Service Voucher, such obligation shall not be of the essence of the Contract.
5.4 Save as otherwise specified in the Contract, the Buyer shall further be responsible for all parking and toll charges incurred in the provision of the Services.
5.5 The Chauffeur shall, unless otherwise specifically stated in the Contract, have complete discretion as to the optimum route for the contracted journey, whether or not it is actually the shortest route.
5.6 JASHAN TOURISM LLC shall not be held responsible for loss or inconvenience arising from the delays in journey durations attributable to traffic or weather conditions or a breakdown of another vehicle (for the avoidance of doubt, a breakdown of a vehicle that does not belonging to JASHAN TOURISM LLC).
5.7 Whilst JASHAN TOURISM LLC shall use reasonable endeavours to procure that the chauffeur adheres to any itinerary specified in the contract, such obligation shall not be of the essence of the contract and JASHAN TOURISM LLC shall not be held responsible for loss or inconvenience arising from the delays in journey durations attributable to traffic or weather conditions, breakdown or otherwise. The chauffeur shall accordingly not bound to comply with the passenger(s) request to exceed speed limits.
5.8 No one other than the Chauffeur shall be entitled to drive the Vehicle.
5.9 In the event of any breakdown of the Vehicle, JASHAN TOURISM LLC shall use its best efforts to ensure that an alternative vehicle attends at the earliest opportunity to recommence the provision of the Services.
5.10 The Buyer acknowledges and agrees that the Chauffeur shall have the absolute discretion to refuse to transport any Passenger(s) who are under the influence of drugs or alcohol and whose behaviour whilst in that state reasonably poses a threat to the Chauffeur, the Vehicle or any other Passenger(s).
5.11 JASHAN TOURISM LLC reserves the right to procure that the Chauffeur refuses the carriage of luggage if in the Chauffeur's opinion the weight and volume of the same is excessive.
5.12 The Buyer shall indemnify JASHAN TOURISM LLC on demand for any damage caused by the Passenger(s) to the interior or exterior of the Vehicle and for all cleaning and valet costs if any Passenger(s) in any unreasonable way causes the cleanliness of the Vehicle to be of an inferior standard than that which prevailed at pick-up time, other than normal wear and tear. save for any damage caused by JASHAN TOURISM LLC to the interior or exterior of the Vehicle. The Buyer shall make payment to JASHAN TOURISM LLC without set-off (which right is hereby excluded pursuant to these Conditions) within thirty days of the date of issue of a valid invoice of JASHAN TOURISM LLC for such charges.
5.13 The maximum seating of the Vehicle shall be as determined by JASHAN TOURISM LLC and shall not be exceeded.
5.14 JASHAN TOURISM LLC operates a non-smoking policy in all Vehicles provided by it.
5.15 In the event that any passenger(s) in the opinion of the chauffeur are behaving in an aggressive or threatening manner towards them, may terminate that specific journey. Such termination shall not remove the responsibility from the buyer to settle all sums due to JASHAN TOURISM LLC for that journey.
5.16 It shall be the Passenger(s) sole responsibility to ensure that any seatbelt provided in the Vehicle is worn by them and JASHAN TOURISM LLC consequently excludes any liability to the Buyer and/or the Passenger(s) attributable to any such failure.
6.

ITINERARY:
Accommodation and arranged sightseeing are subject to change at any time due to unforeseen circumstances or circumstances beyond JASHAN TOURISM LLC's control. Every effort will be made to operate tours as planned, but alterations may occur after the final itinerary has been issued. JASHAN TOURISM LLC also reserves the right to withdraw a tour or any part of it, to make such alterations to the itinerary or the tour inclusions as it deems necessary or desirable, and to pass on to tour members any expenditures or losses caused by delays or events beyond its control.
In case of any appreciable variation in the tour price due to these circumstances, JASHAN TOURISM LLC reserves the right to make adjustments to the tour costs as necessary.
7.

SPECIAL REQUESTS:
Specific requests should be advised at time of booking. Please note that every effort will be made to secure special requests, however; they cannot be guaranteed.
8.

TRANSPORTATION:
Transportation will be as specified in the itinerary.
9.

BAGGAGE:
JASHAN TOURISM LLC provides handling of baggage only as specified in the quotation. Weight restrictions for baggage on some routes on internal/domestic flights may apply; details of which will be provided with pre-tour documentation. Baggage and personal effects are at the owner's risk throughout the tour and JASHAN TOURISM LLC assumes no liability for lost or damaged baggage. Baggage insurance is strongly advised.
Please check with your international carrier for other baggage restrictions applicable to your international flight.
10.

TAXES AND GRATUITIES:
Hotel taxes as imposed by city and state governments are included. Airport taxes are included where specified in the itinerary.
Gratuities for guides, drivers, porters, camp staff, ship crew and Tour Managers are not included and are at the discretion of the traveller.
11.

PRICES & ARRANGEMENTS:
The tour price includes planning, handling and operational charges and is quoted based on the current rates of exchange and tariffs. Entrance fees as part of scheduled sightseeing tours are also included in this price. This price is subject to revision in line with significant changes in foreign currency, tariff rates, taxes etc.
12.

EXCLUSIONS:
The cost of obtaining passports, visas, excess baggage charges, items of a personal nature such as drinks, laundry, telephone calls, fax charges and excess baggage charges unless expressly included in writing, are not included in the tour price.
13.

PHOTOGRAPHY:
JASHAN TOURISM LLC reserves the right to take photographs during the operation of any program or part thereof and to use them for promotional purposes. By booking a program with JASHAN TOURISM LLC, travellers agree to allow their images to be used in such photographs. Travellers who prefer that their images not be used are asked to identify themselves to JASHAN TOURISM LLC prior to final payment and they will be exempted from this photography waiver clause.
14.

PAYMENT METHOD:
Payments may be made by the following methods:
· Credit card
· Cheque
· Bank transfer
· Cash
JASHAN TOURISM LLC cannot guarantee that all payment methods will be accepted and JASHAN TOURISM LLC will therefore advise of the most suitable payment method at the time of deposit.
14.1 For payment by credit card JASHAN TOURISM LLC reserve the right to charge a levy of up to 3.7%.
14.2 Please make sure that you have supplied us with the correct credit card billing information. If you do not supply the correct credit or debit card billing address and/or cardholder information, the issue of your tickets may be delayed and the overall cost may increase. We do reserve the right to cancel tickets after issue if payment is declined or if you have supplied incorrect credit card information.
14.3 In addition, JASHAN TOURISM LLC also reserve the right to do random checks (including the electoral roll) in order to minimise credit card fraud. As a result of this, before issuing tickets or any other service from JASHAN TOURISM LLC we may require you to provide us with a fax or postal copy of proof of address, as well as a copy of your credit card and a signed credit card authorization form.
15.

CANCELLATION & REFUNDS:
All cancellations must be received in writing.
15.1 Cancellation policies shall be communicated in writing by JASHAN TOURISM LLC at the time of quotation.
15.2 Cancellations received on or after the specified date in the cancelation policy will be subject to the cancelation charge communicated in the cancelation policy.
15.3 Cancellation of airline tickets & hotel bookings will be subject to the refund policy of each individual airline/hotel and may be greater than the percentages above particularly when low cost/net/non-refundable based fares are used.
15.4 The purchase of special event tickets is subject to the refund policy of each individual event. Please refer to the specific event policy for details.
15.5 If prepayment has been made and then the service is cancelled within agreed cancellation terms, a refund will be made within 15 working days of cancellation, net of any cancellation fees mentioned in the clauses above.
JASHAN TOURISM LLC reserve the right to charge for financial penalties, fees and losses incurred as a result of cancellation.15.6 Visa fees is non refundable irrespective of approval, rejection or delay.
16.

LIMITS ON JASHAN TOURISM LLC'S RESPONSIBILITY:
JASHAN TOURISM LLC., its employees, shareholders, officers, directors, successors, agents and assigns (collectively JASHAN TOURISM LLC), does not own or operate any entity which is to or does provide goods or services for your trip with the exception of a limited number of vehicles. It purchases transportation (by aircraft, coach, train, vessel or otherwise), hotel and other lodging accommodations, restaurant, ground handling and other services from various independent suppliers (including from time to time other affiliated Jashan Tourism LLC companies). All such persons and entities are independent contractors. As a result, JASHAN TOURISM LLC is not liable for any negligent or wilful act of any such person or entity or of any third person.
In addition and without limitation, JASHAN TOURISM LLC is not responsible for any injury, financial or physical loss, death, inconvenience, delay or damage to personal property in connection to the provision of any goods or services whether resulting from but not limited to acts of God or force majeure, illness, disease, acts of war, civil unrest, insurrection or revolt, animals, strikes or other labour activities, criminal or terrorist activities of any kind, overbooking or downgrading of services, food poisoning, mechanical or other failure of aircraft or other means of transportation or for failure of any transport mechanism to arrive or depart on time.
16.1 In the event of a cancellation or material alteration to the trip as a result of the circumstances as described in this clause JASHAN TOURISM LLC may in their sole and absolute discretion:
a) offer the traveller(s) alternative travel arrangements or products of comparable standard as may be appropriate in the circumstances; or
b) if alternative travel arrangements or products are not offered by JASHAN TOURISM LLC, JASHAN TOURISM LLC will make a proportional refund of monies paid by the traveller after a minimum of 15 working days.
16.2 JASHAN TOURISM LLC may charge a reasonable fee to cover the administration costs associated with providing alternative travel arrangements or products.
16.3 If a material alteration becomes necessary within a reasonable time prior to the departure date for any reason other than the circumstances described in this clause, JASHAN TOURISM LLC will endeavour to offer comparable products or a partial refund of all monies paid by the traveller(s) net of any processing or credit card fees.
17.

HEALTH PRECAUTIONS:
Please ensure that you consult your personal physician about medical precautions and other inoculations and vaccinations before travel. Where applicable, please ensure that whilst travelling you carry a valid Yellow Fever certificate.
18.

TRAVEL ADVISORIES/WARNINGS:
It is the responsibility of travellers to become informed about the most current travel advisories and warnings by referring to their respective government agencies. In the event of an active State Department or government agency Travel Warning against travel to specific destination location(s) of the trip, should the traveller still choose to travel, notwithstanding any travel advisory or warning, the traveller assumes all risk of personal injury, death or property damage that may arise out of the events like those advised or warned against.
19.

TRAVELLERS' REPRESENTATIONS:
Traveller(s) represent(s) that neither he nor anyone traveling with him has any physical condition or disability that could create a hazard to himself or other members of the tour. JASHAN TOURISM LLC reserves the right to remove from the trip, at the sole expense of the traveller, anyone whose condition is such that he or she could create a hazard to himself or others, or otherwise impact the enjoyment of other passengers on the trip.
20.

AIR TRANSPORTATION:
Airlines concerned are not to be held responsible for any act, omission or event occurring while passengers are not on board their aircraft. International air carriers are also subject to international air conventions limiting their liability. These limitations of liability are explained on the e-ticket or on the reverse of the airline ticket and when issued, this constitutes the sole contract between the respective air carrier(s) and their passengers.
21.

PASSPORT & VISAS
Please note that passport holders are responsible for obtaining the required documentation applicable for entry. Please note also that passports must be valid for six (6) months before departure and should also have sufficient blank pages for visas and immigrations stamps. JASHAN TOURISM LLC cannot be held responsible should you be denied entry to a country due to non-compliance with these requirements.
22.

TRAVEL INSURANCE:
JASHAN TOURISM LLC strongly recommends all clients take out comprehensive travel insurance prior to date of travel. This insurance should cover cancellation and curtailment, all medical expenses including evacuation/repatriation, personal baggage, personal liability, death and permanent disability and travel document insurance. JASHAN TOURISM LLC cannot be held responsible for any costs arising from such loss or injury.
23.

ARBITRATION AGREEMENT:
Any claim arising out of or relating to these Terms and Conditions, to the Limits on JASHAN TOURISM LLC's Responsibility clause, to the brochure, to any information relating in any way to the trip, to the trip itself or to any products or services related to the trip, shall be settled in the first instance by binding arbitration in the applicable legal forum as detailed in these Terms and Conditions. In lieu of a personal appearance at arbitration the arbitration may be conducted by telephonic means. Arbitration is the exclusive forum in the first instance for dispute resolution and except as otherwise provided by statute, each party shall bear its own costs and expenses and an equal share of the arbitrator and administrative fees.
24.

APPLICABLE LAW AND FORUM:
This agreement shall be construed, interpreted and enforced in accordance with, and shall be governed by the laws of The United Arab Emirates. It is agreed between JASHAN TOURISM LLC and the travellers that all lawsuits against JASHAN TOURISM LLC arising under, in connection with, or incidental to the tour shall be filed, if at all, in the courts of the UAE to the exclusion of the courts of or in any other country or jurisdiction.