Destinations: Apply Dubai Tourist Visa Express Urgent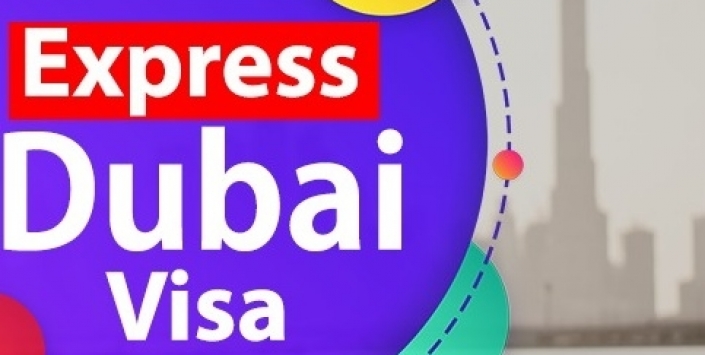 Apply Dubai Tourist Visa Express Urgent
Applying Express Visa for Urgent Travel to Dubai
Description
Tourist apply for Urgent Visa to Dubai and the United Arab Emirates mostly in below senarios
1.When they need to travel on an urgent basis or in an emergency situation
2.When they have an urgent or impromtu meeting
3.Last moment decision to take a weekend break or a quick vacation
4.Stranded at Airport without a visa to enter
Two Types of Urgent Visa Available
1.Apply Urgent Dubai Visa
Such type of application is Applied under urgent category in immigration within same day of receiving your application
Expected Result:24-48 hrs
Price:AED 450/USD 125
2.Apply Super Urgent Dubai Visa
Such type of application is applied under urgent category in immigration within one hour of receiving your documents and application number will be shared with you after submission
Expected Result:4-24 hrs
Price:AED 550/USD 150
Apply Urgent Visa Online Now!
Contact us at
Contact Centre Number +97142698986
Contact Email: dubaivisa@jashantourism.com
General Information
Jashan Tourism supports to apply Dubai visa this can be done by applying Dubai visa online with us.Applying UAE visa online with us is easy.Dubai visa fees is mentioned for your convinience and review.Dubai tourist visa does not require much documentation.Urgent Dubai Visa can be applied Online and result in 4-24 hours.Dubai e visa just needs a print out and carry for travel.Dubai visit visa online is done in three steps 1.send your documentation 2.pay the fees after agent approval and 3.receive visa in inbox.Dubai visa on arrival passengers may also apply a prearranged visa from us to avoid waiting and peace of mind of a having prearranged visa inhand before travel.Travellers looking for Abu Dhabi visa or Sharjah visa can also book a UAE visit visa from us as this visa is valid to travel to all 7 emirates.Also now new inside country visa dubai is possible without exit from UAE for tourist visa holders,cancelled residence or on arrival guests.Tourist Visa extension is also possible two times after visa expiry during 10 days grace period.
Frequently Asked Questions
Question.Can I get Dubai Visa in One Day?
Answer.It is possible with super express service to get Dubai Visa in 24 hours subject to immigration evaluation.
Question.Do we need to submit additional documents for urgent visa?
Answer.No additional documents needed,unless inquired by immigration during evaluation.
Customer Reviews
Mohammed Ali
Emergency Visa needed for a friend. Applied at 12:40PM on Wednesday. Got it at 9:48AM on Thursday. Great service. Many promise 24 hours processing time but actually mean 24 working hours or 3+ days. These guys delivered. Kudos!
Matt Myers
Local Guide

 · 56 reviews · 13 photos
I had contacted a few agent about getting visit visas for my family to visit. But none really seemed interested. I sent online request to Jashan, and within an hour provided fee and information required. Once submitted, I paid extra for express application. The visa was approved in one day.
Excellent and professional service. Will definitely use again.