0 Hail a Taxi in Dubai
by

Jashan Team

24-02-2020
Your vote is:
0.00 of 0 votes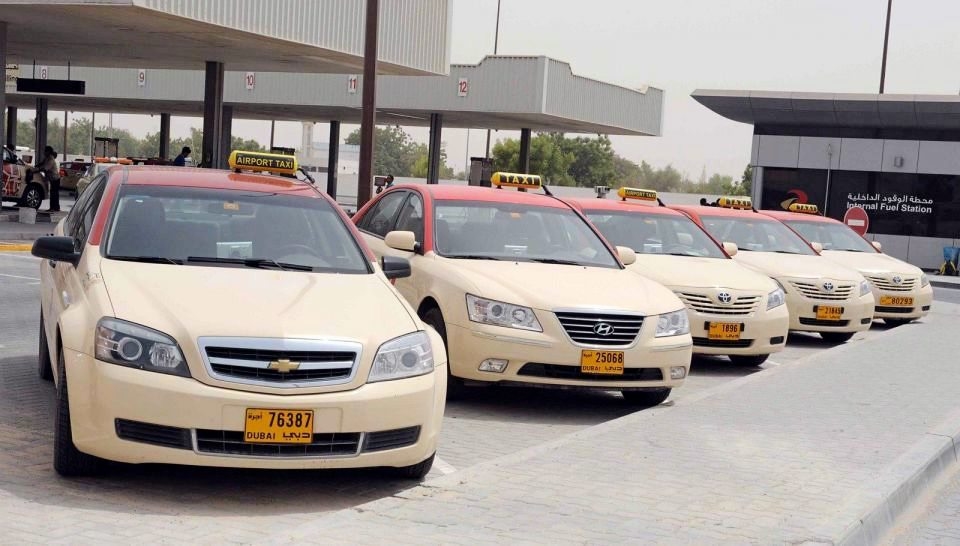 In Dubai, taxis are the best mode of commute to travel from one point to another. It is easy to hail one from the airport or any other well- known location in Dubai. When compared to other western cities, the taxi fare is cheaper here due to the low fuel prices. Drivers are well-mannered and know to communicate in English.
A traveler can choose any of the following Taxi services in Dubai:
Dubai Taxi
Uber
Careem
Dubai Taxi Corporation
Dubai Taxi is a regulated government service and cheaper fare when compared to Uber and Careem. The Dubai Taxi is the official taxi service in Dubai. The charges are regulated and charged based on the meter readings.
Based on the roof color, a traveler can differentiate the taxis and its services. For example, a purple roof taxi for city commute and Orange is for the metro. Similarly, there are a variety of colors that denotes specific services. Also, they have pink roof taxis that serve only for ladies.
Here are approximate fare details:
For street pick up the fare starts at 5 AED in the morning and 5.5 AED at the night
Similarly for booked journeys, the starting fare is 10 AED in the morning and 12 AED at night
The meter fare starts from 1.82 AED/KM
The waiting fare is 0.5AED/ minute
To pass through a toll gate, a charge of 4AED is added to the fare
Airport charges are slightly on the higher side. It starts at 25AED.1.96AED/KM.
Dubai Taxis accept cash and credit card payments.
Uber
Uber services are costlier than Dubai taxis. The main advantage of Uber is that it offers a flat rate. Hence in cases such as the traveler in traffic or going a long distance, the Uber fare will get cheaper.
For long-distance trips, Uber is an excellent and reasonable service to avail. The charges of Careem is a bit extra because they offer premium services when compared to Uber.
Careem
Careem is very economical than Uber for short distances. They have their proprietary location mapping system that works more efficiently than Uber. The Careem Captains are more friendly than Uber Drivers.
All three services have an app available for online booking.
Limousine
Other than the regular taxi services, there is a luxury service also available. This luxury chauffeur-driven service is known as Limousine Service. The purpose of Limousine is to serve the needs of VIPs, Business Professionals, Government, and Tourism Industry clients.
The primary services are customized, welcoming, professional drivers, luggage assistance, guide the guest to the VIP waiting area, and many more.
The charges are usually based on the meter, zone, or time. Here is an overview of fare:
From the airport, the meter starts at AED25 and 3.25AED/KM
From other locations, the meter starts at AED7.5 and 3.25 AED/KM
Safe Taxis
Dubai also offers a unique program where the customers can call Safe Taxis for an extra charge. They provide drivers with long service with no customer complaints and traffic offenses records, which doesn't mean that the other services are unsafe. It is mainly to give an assurance on the quality of drivers.
The taxis services are the easiest and best way to get around in Dubai. Now they are easy to book and super affordable. Don't wait, hail your taxi!!